A design print blog for creative types
These useful, creative articles help you market your business. Our blog posts cover topics that can help marketing professionals, designers and agencies grow their own and their clients businesses online or via traditional marketing methods.
Be sure to join the updates list (in the sidebar) and get the latest articles first.
See what's new…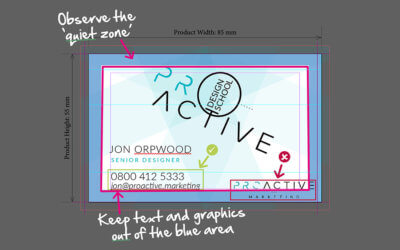 If you are designing business cards for a print project, read on... We print thousands of business cards for our clients every week, so we see a lot of artwork come through the studio in varying degrees of quality. Generally our customers have a good understanding of...