Franchise management and marketing can be tricky to balance but these tips could help you improve your network and attract new prospects
As a successful franchise business owner you'll be used to leading both staff and franchisees. You're constantly re-evaluating processes, changing procedures and learning from others. You can use those franchise management skills to demonstrate your expertise within your network, and attract new prospects to expand it. Here's 16 ways how:
1. Make research easy and entice new prospects by posting everything online.
Business-savvy entrepreneurs looking to buy into the next best franchise opportunity tend to do a lot of research, much of it online. Make their lives easier by creating profiles on franchise opportunity websites, sharing information across your website blog and social media. You could even create a page or download sheet on your website with financial information, franchisee data, statistics and testimonials from current franchisees.
2. Don't shock or overload stakeholders – drip feed information.
Communication across your franchisees is incredibly important, but be careful. Too much information can lead to overload. Create a weekly or twice weekly newsletter or bulletin with easily digestible information. It's good practice for franchise management teams to alternate between good and not so good news to allow people to process what they've read more easily.
3. Plan for growth, achieve big goals.
If your business is geared for growth, so too will your franchisees. Make sure you have the resources and systems in place to support multiple-unit operators. Make sure your brand's business plan, marketing, systems, corporate management and culture are all set up to support franchisee growth.
4. Connect people and encourage conversations for bigger investments.
The best way for prospective franchisees to know whether your franchise management system will really work for them is to ask. Connect current franchisees with prospective ones and let them sell your business. Make these conversations happen, create a list of top performing, trusted, reliable and confident franchisees. Ask them if they'd like to work on your business development scheme/scheme and start rolling it out to new and prospective franchisees.
Note: Give your scheme a high profile title so existing franchisees feel privileged to be part of it. Being part of the scheme will also take up more of their time, so reward them for this.
5. Hiding behind closed doors sells nothing.
Meet prospective franchisees early on. Unavailable CEOs are often a deal breaker to someone that's looking to invest a lot of money into your company. Find a professional spot that both you and your prospect will feel comfortable in and can talk freely. Do your research and make them feel special. First impressions count!
6. Understand challenges and improve systems by working on the ground.
If you want to understand the business thoroughly block out some time each month to work on the ground, in the day-to-day operations of the business. Seeing, experiencing and talking to the people that make up your business will help you understand the challenges that franchisees face and the systems they need to drive higher profitability and growth. That way you can work more effectively to make improvements to franchise management systems logically and within the financial grasp of all franchisees.
7. Recognise accomplishments and renew relationships.
Franchising is a business of partnership. Personal relationships inspire mutual loyalty and understanding. Nurture relationships to help you recognise franchisees' struggles and achievements. Put procedures in place to monitor your network and create a monthly or quarterly rewards system. Add value to these rewards to motivate franchisees. Staying in touch with and working within your network will also allow you to identify achievers first hand.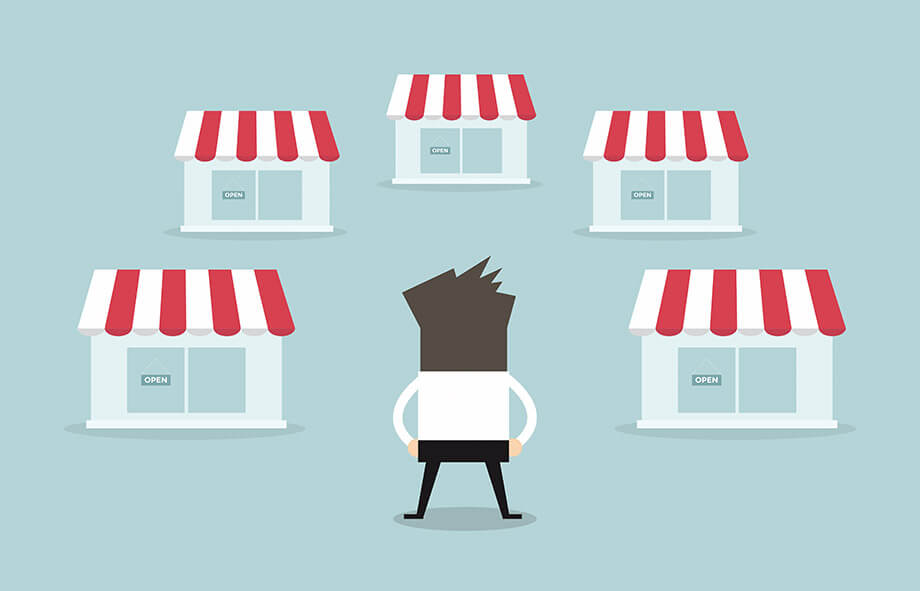 8. Balance enthusiasm and professionalism.
It's important for franchise management to display a high level of energy and enthusiasm. Energy can be infectious, while a lack of it can have a detrimental effect. Treat everyone with respect and courtesy, whilst you no doubt already know this, take a moment to analyse the language and tone you use whilst talking to people in your network. Is it the tone you want throughout your business? Your everyday actions and the way you conduct business will also affect this. When making tough decisions consider the effect on the atmosphere and morale throughout your business.
9. Present plans to promote confidence and understanding.
Present a clear plan with timelines and costs for all new training schemes, marketing schemes and procedures etc. Graphs and visuals make it a lot easier for people to understand changes as well as see the benefits, and this also promotes confidence throughout the implementation stage. Create plans alongside franchisees to make sure you cover any possible questions and concerns. These plans can be published on forums and revisited to show success. Alternatively they can be added to and developed, keeping everyone informed as campaigns evolve.
10. If you don't ask, you won't get.
Asking for feedback on new initiatives encourages engagement and shows franchisees you are serious about listening. If you are rolling out a new procedure, training scheme, uniform or marketing campaign involve your network throughout the decision process. Create a simple Survey Monkey questionnaire and present the findings. You can even create a lucky dip style prize for participants. Although it sounds simple this demonstrates respect which boosts commitment.
11. Tackle concerns through regular discussions and one-on-one communication.
Always keep in contact with franchisees, don't let them feel abandoned. Share information as it comes available and don't let things go quiet. Set up private forums or social media groups in order to create and monitor discussions. However, as well as open forums, it is important that franchisees feel they can easily have a private conversation. Make sure you get in touch with franchisees as soon as they express any concerns. If not discussed they could fester and create undesirable rumours. Give out a specific helpline number or email address to existing franchisees only. In this way you can easily track and monitor concerns. For tips on improving your franchise communication read; 7 Steps to Effective Multi-Location Business Communication by Local Fame.
12. Use experience and collaborate to create solid solutions.
Franchisees generally come from different backgrounds and with this comes a variety of skill sets. After working on the ground within your network you are bound to uncover new strengths and flaws in how each individual performs. Gather feedback and knowledge to help solve challenges. You might be surprised to find that things some do well could be rolled out as standard procedures.
13. Speak up and generate better quality leads.
Speaking at exhibitions and events is a great way to boost your company profile, attract new, quality prospects and set yourself apart from the competition. Research local exhibitions and trade shows to create an engaging topic that is educational and is not purely a sales pitch. Practice makes perfect so be sure to rehearse your talk and answers to any questions that may arise, no matter how obscure you think they may be. Set yourself as an expert in your industry, as this will reflect tremendously on your brand.
14. Don't fixate on new, invest in the old.
Many are fixated on establishing new franchisees. However it's easier to keep and maintain franchisees than establish new ones. Invest in your current franchisees if you want to grow your network. Put procedures in place to help and encourage them to grow into multi-unit operators. What platforms can you use to improve productivity, share information etc? Friendly competition can motivate and drive business.
15. Give your franchisees everything they need to market their franchise successfully.
It's important to remember that not everyone comes from a marketing background. If you have a rock solid franchise management system in place to follow then you minimise the risk of your brand being weakened. Don't give franchisees the opportunity to devalue your identity with cheap, poorly produced marketing materials or collateral that does not fit your brand identity. (A web-to-print system could give them the opportunity to learn, build and implement additional and local campaigns.)
16. Get your ordering system in order.
Many franchise owners think the systems they have in place are working well. However we recently conducted an audit and found this was not the case. Having multiple ways that franchisees can order their marketing collateral can waste time and money. This is why it's so important to bring everything into one ordering system.