Seasonal promotions are a great way to generate interest in your business. This valentines themed scratch card is no exception.
Just Falafel, a franchise business with several restaurants in London wanted to offer free food products and a hotel stay in Greenwich and decided that a scratch card would be the perfect media to deliver this promotion.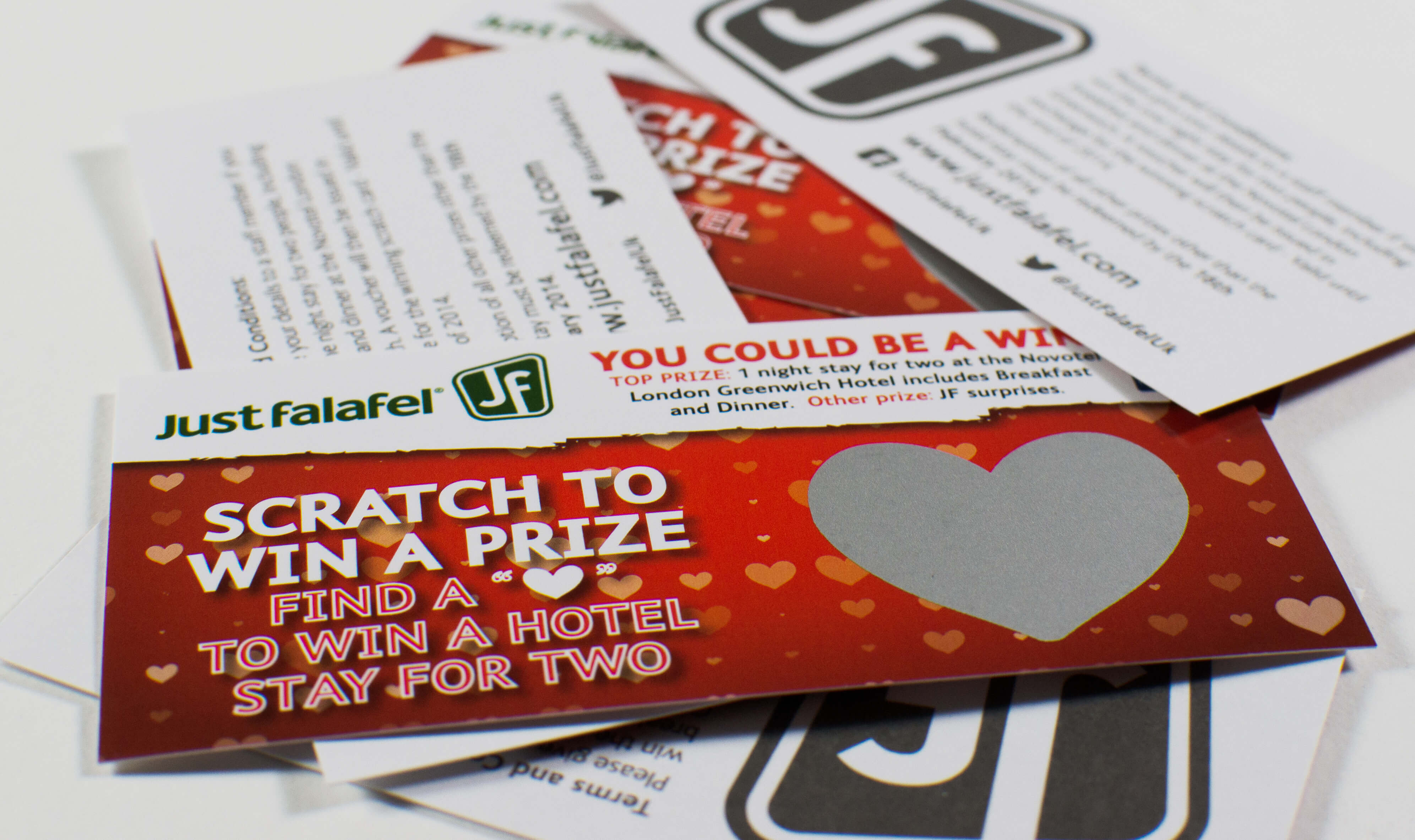 The brief was straightforward enough: Design a Valentines themed scratch-and-win game.
The client supplied brand guidelines, logos and the terms and conditions information required for the promotion. They gave us total freedom to create the artwork. We researched the brand online as best we could. We found some other promotional items we could use as a starting point. They were not keen for this to be a multiple scratch panel card, so a single heart-shaped panel was printed.
The final product was printed on one of our regular scratch card templates. Printed in CMYK on a 240gsm, coated artboard with uncoated single colour print on the reverse. (Editors note – July2016: Our regular scratch card product has been improved). The new specification includes matt lamination to the front side (colour side) of the card.)
The final artwork design was simple,strong and eye-catching and had a great visual impact. These cards proved ideal for handing out on busy shopping streets in central London. Just the kind of product you want to take and interact with.
Just falafel really benefitted from valentines themed scratch cards to drive customers into their takeaway restaurants.
Perhaps your business would benefit from a scratch card campaign too?