Weddings. Expensive old things. I'm in the middle of planning mine (or ours, I should say) at the moment and it amazes me how much time and money it sucks up. However being in the business of print and design, the wedding invitations were something I couldn't scrimp on. Taking inspiration from all over the place, I had managed to build up a vague picture of how I wanted it to look – in my head…
First step was to enrol our head of Graphic Design, Jon, to help take my ideas in to something tangible. Fortunately, this is something he's very good at! I like to keep him on his toes, so threw in the curveball that I was thinking about a laser cut graphic for the front. At this point, I think it best to illustrate my point with photos of the finished article….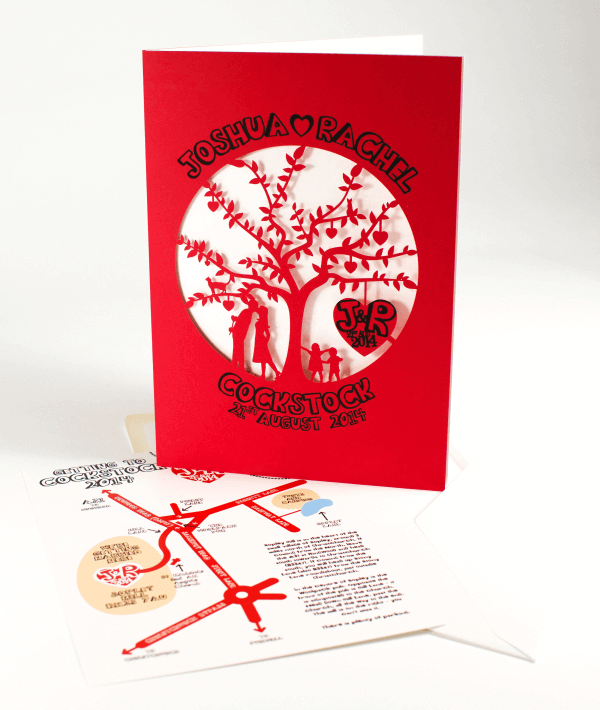 The invites were made up from an outer of Fedrigoni Sirio Color Lampone printed in black and laser cut. Inside was printed in full colour on Fedrigoni Sirio Pearl Polar Dawn. The map card was printed on the same Pearl Polar Dawn. All with matching envelopes.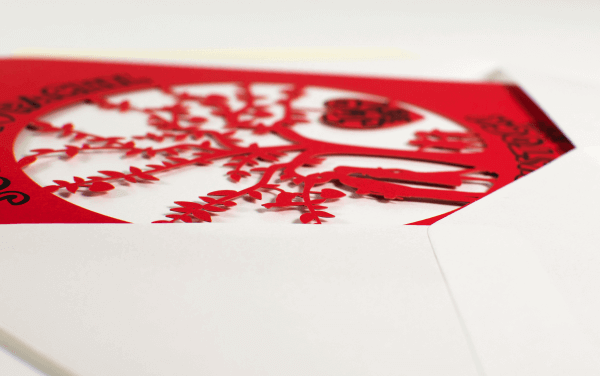 We had to go through a few design phases to make sure no elements fell out when they were cut. However once the finished article was bound and presented as one, I hope you'll agree that the end result was pretty impressive (if I do say so myself).