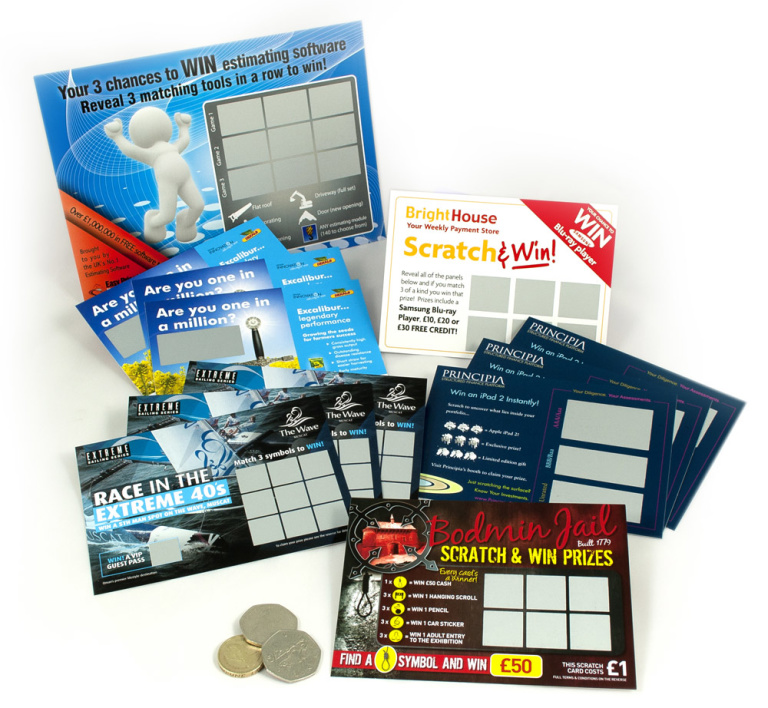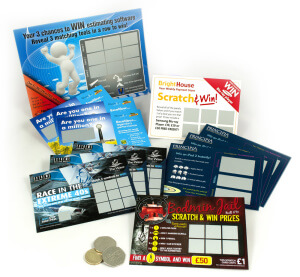 Just a few short weeks ago the process of printing scratch cards was shrouded in mystery for me. Many of our customers choose to print scratch cards and I thought that they were produced by magic, or if not magic, then by a very complicated and expensive process.
Imagine my astonishment when I discovered just how simple scratch card printing is!
Scratch cards are generally produced on dedicated machines in batches and can be designed to match your company's brand image with a game or giveaway that compliments your companies requirements.
Print scratch cards for promotions
Perhaps you want an eye-catching way to promote an offer or deal? Handing out scratch cards to your customers is a great way to ensure that you are remembered and running a scratch and reveal game, which engages your customers, will increase the chances of those people returning, especially if each card has a small win (i.e buy two get one free).
'Scratch and match' games are very popular and allow you to offer a range of prizes of different values
Scratch cards can be produced with either single or multiple panels and usually come in two basic sizes, 100mm x 50mm (Regular), or 135mm x 97mm (Super). If however you have something specific in mind, we can definitely put together a bespoke design of any size.
Now that's magic!