Looking to start a leaflet marketing campaign?
In recent years the surge of marketing solutions offered via the internet has made some businesses question the relevance of leaflet marketing. However, when used in the correct way, leafleting remains one of the most effective tools a business can adopt in their marketing strategy. The Direct Marketing Association (DMA) website reports that "as many as 79% of recipients either keep, pass on to a friend, or glance over the contents of a leaflet distribution item." This is a huge percentage compared to the 81% of people who reportedly pay no attention to magazine adverts.
Leaflet marketing has many benefits. It is a proven choice to include in any marketing strategy. It is an affordable option for any business, which can yield impressive response rates. The DMA report that 48% of people respond to leaflet advertisements and either visit the shop, request more information or buy a product as a direct result of leaflet marketing. When targeted correctly, leafleting can ensure your product or service gets right under the noses of your desired audience which can be half the battle after all.
Tangible marketing, such as leafleting, is appealing to consumers for a number of reasons. Not only does it engage the senses and put your brand at the forefront of their mind, it also ensures they have your contact details to hand, making you a convenient choice.
There are three key areas to consider when preparing your leaflet marketing, which can make the difference between a mediocre campaign and hugely successful one. Here we cover the first point which is vital to any successful campaign – the research and planning stage.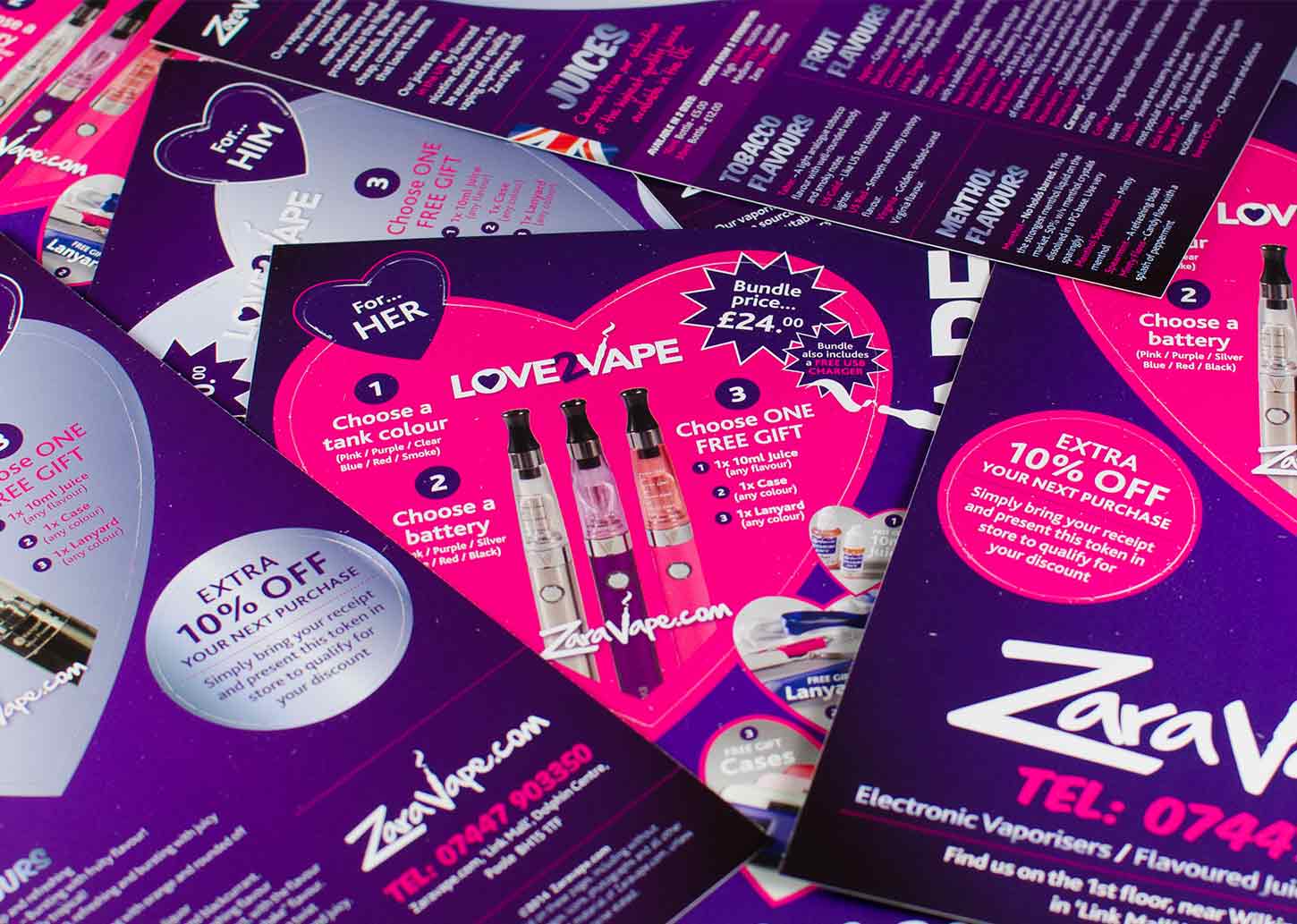 Research and planning your leaflet marketing campaign
Before embarking on a leaflet marketing campaign it is extremely important to carry out adequate research and plan your campaign. This will ensure you don't end up spending more money than is necessary. Budgeting and saving costs wherever possible is key and you should have clear answers to the following questions before you begin your campaign:
1 What is your goal and how will you achieve this?
Knowing what you want to achieve from your leaflet campaign and how you are going to achieve it should be the backbone of all leaflet marketing. Without this, there is a danger you will end up going off on a tangent and losing focus. Your goal should be SMART. Specific, measureable, achievable, realistic and timely.
2 Who is your target audience? Where will you find them?
You'll need to do some research here to ensure you know which demographic is most likely to buy your product / service and where you can find them. Think about places where your ideal client is likely to frequent, and see if you can piggy-back off this in order to hand out flyers or have them available at checkouts and other prominent areas. When you target your campaign at a specific consumer profile (add link to consumer profile sheet download) it is much more likely to get the best return on investment.
3 What are you offering?
If you're running a promotion, give your customers a reason to get in touch, make it so good that they will itch at the prospect of not taking you up. This might involve a financial incentive or discount but that is not always the best way to convert a potential customer. You could try offering a FREE gift that the customer should collect from you which will bring them to your shop or online store and will place them in a position to browse and ultimately make extra sales.
Remember: An unappealing offer is a pointless exercise which could deter potential customers.
4 Is this the optimum time to run your leaflet campaign?
Some companies can run campaigns all year round, but if you are savvy, you could piggyback off of a local annual event or regular local meeting and make an appearance their. Timing is key. You could try and coordinate your campaign with a calendar event like Valentine's day (if you are opening a restaurant), or take advantage of the huge market of 'Back to School' spending that occurs during the last 4 weeks of the summer holidays – this could apply to a huge variety of product sectors.
5 Will your campaign have a life expectancy? Will you be running an offer and what will your prices be?
Being clear from the get-go about the length of time your leaflet marketing campaign will run will ensure you stick to budget and will enable you to properly measure the outcomes – vital if you are to continue to improve every campaign you do. Which leads onto our next point.
6 Ensure your campaign is measurable
There is really no point in running a leaflet marketing campaign if you can't measure the results. By using techniques such as custom QR codes, coupon codes or track-able URLs, you can see exactly where each of your leads has come from, and re-target this audience accordingly, thus ensuring future campaigns are even more effective.
7 How many do you need?
Think carefully about how many leaflets you will need and make a calculation instead of a ballpark guess. This will ensure you get the optimum prices for printing without wasting money on excess leaflets, or wasting time with second printing rounds. If you are offering discount vouchers, it's important you sit down and work out how much you can afford to give away.
This first planning stage will be vital to the success of your leaflet marketing campaign, and ensure you save on costs in the long run. In the next blog in this series will be considering the second step in leaflet marketing – design ideas to tie your leaflets in with your brand and to appeal to your target audience.
We've done the research so you don't have to:
Leaflet Marketing: The Good, The Facts & The Stats – DLM