Advice on expanding your business from top franchise business experts
Our recent article showing the record growth of the UK franchise industry, proves that franchises business models are almost recession proof.
Due to this steady growth many people are turning to franchising as a secure and flexible way to grow their business. As more professionals are considering franchising as an option to expanding their business, we asked a range of experts for their advice on running and growing a franchised business.
We have seen many franchises loosing time or money trying to juggle all areas of a multi site business, with the introduction of print management systems they have eased workloads and boosted profits while they concentrate on running their business.
We asked a number of franchise business experts the following question:
'How can franchisors overcome barriers to attracting franchisees and/or expanding their business?'
Their range of backgrounds and experience has helped shape this guide to expanding a franchise business.
Andy Gwynn, 3degrees Social
Andy has been coaching business owners, franchisors and professionals to grow their businesses since 2003. He currently works as a LinkedIn trainer at 3degrees Social.
I'm a firm believer in the notion that if you want to change your results, then you need to change your thinking.
I was forced to do this when my business partner, Mary, and I decided to scale our franchise and we knew that what we'd done so far to get us to where we were then, was not what it was going to take to get us to where we wanted to be.
And, for us, quite simply, but ever so powerfully, it all came down a formula:
Massive Action X Right Stuff X Consistency = Results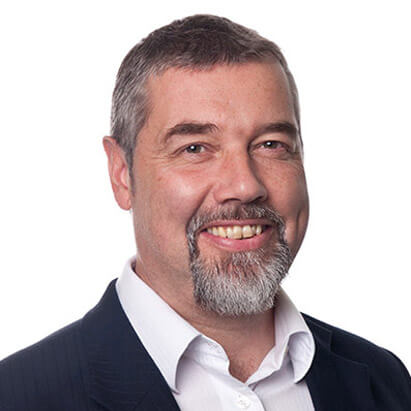 It's our mantra, and we repeatedly re-evaluate what we're doing, how we're doing it and how often we are doing it to see if it's propelling us forward or not.
Without this focus, we could be in a very different position than we're in now.
Helen Mansfield, Coconut Creatives
Client account manager at Coconut Creatives Helen focuses on assisting and improving franchisor sales processes and recruitment techniques.
One of the most common barriers franchisors face when trying to scale their business, is not understanding who they are targeting with their franchise recruitment marketing.
Recruitment marketing is key to growing your network of franchisees and developing an ideal franchisee profile to target is so crucial for this to be effective. The first step to overcoming this barrier is to research your existing franchisees to find out more about what they like, how they came to find out about you, and the journey they took to joining your franchise.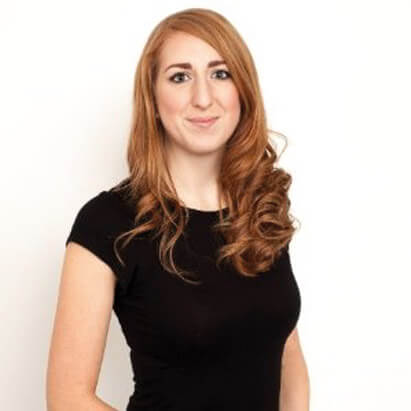 Once you know these details you can build an ideal profile that you can start to target and hone in on people similar to those you have already recruited. It will give you an idea on where to direct your marketing and how to communicate your messages. This will ensure that you're not spending time and money on marketing activities that do not communicate the right message to the right people.
Adam Lovelock, Astonish Email
Co-Founder of Astonish Email an email marketing system designed specifically for franchisors and their networks.
Email marketing is a great way to assist in scaling a business as it has one of the highest returns on investment of any other marketing activity. However, the biggest barrier stopping businesses sending email communications, is creating content! To overcome this barrier, I recommend you start creating a list of all the questions you get asked about your business. If anyone ever asks about your products, or your service, your industry write them down. Then when you're looking to create a piece of copy, you can just answer these questions! Post each answer as a blog on your website and link back to it from your email. Importantly, this means you are driving traffic back to your website at all times, which is one of the main key objectives of email marketing. Remember! Content should be educational not salesy. Engage your customer with snappy, useful content.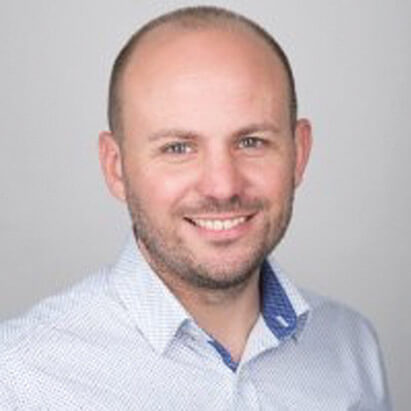 David Kaye, Harper Macleod
David specialises in Franchising and Business Law at Harper Macleod, David is an affiliate member of the British Franchise Association (BFA) and acts as legal advisor to the BFA Franchise Group in Scotland. 
Franchisors can help to scale their businesses by recognising that a good franchisee may well prosper as an Area Franchisee with a multi site approach.
One excellent example of scaling the brand successfully is a Scottish food brand who when moving across the border appointed successful unit Franchisees to take regions in England and Northern Ireland as they already knew the brand values and were good operators.
Using the cream of the network to  help scale the Business can certainly be a wise move.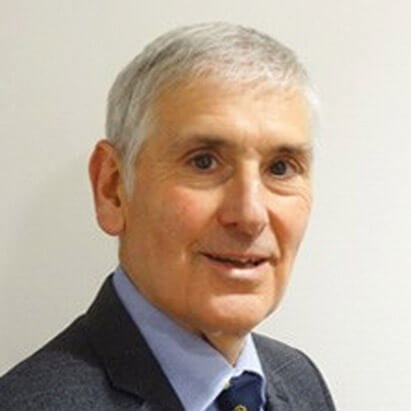 Marija Markovic, Leathes Prior
Marija is Leathes Prior's lead franchising lawyer and acts in general commercial and intellectual property matters.
There are many barriers that may prevent franchisors from scaling their franchised businesses. Such barriers include lack of financing, business infrastructure, brand identity and operational issues.
Franchisors can undertake the following steps to remove common barriers to scaling their franchised business: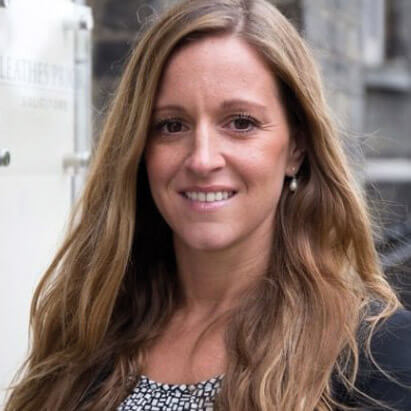 Audit the franchised business and ensure that it is operating efficiently. There is no point in trying to grow a business if it is not operating effectively. If there are issues and procedures that are not working these must first be resolved to minimise operational issues as the business grows.
Make sure that all relevant legal documentation is in order. Legal documents govern the relationship between the franchisor and its franchisees, suppliers or other entities and if not drafted correctly could have major financial and legal implications in the future.
Procure the growth of and investment in the support, managerial and marketing teams within the franchise business to cope with its growth. Scaling a business will not work if time and money is not invested in the work force and marketing of the franchised business.
Seek advice from legal, accounting and other franchise professionals who have extensive knowledge in how franchised businesses operate, thus in how growth can be best achieved.
Attend franchise forums and speak with other franchisors who have scaled their franchised businesses to gain advice on best practice. The franchising community is a helpful one with many people willing to share their experiences.
Approach banks that have specialist franchise departments and discuss the financing options for growth of the franchised business.
Maintain support for franchisees so that they can grow their businesses. The better each franchisee performs, the more income the franchisor should receive which will assist in the scaling of the franchised business.
Be highly selective when deciding who will become a franchisee. Every franchised business requires individuals willing to follow a proven business system but also with particular skills to make it work. Engaging a person that does not possess those necessary characteristics can cause problems later on.
Leathes Prior Solicitors is affiliated to the British Franchise Association and for over 30 years has been advising those involved in franchising, both franchisors and franchisees on all aspects of franchising their businesses. For more information please call Marija Markovic for a no obligation chat on 01603 284270.
Joel Libava, 

The Franchise King®
Joel Libava, also know as the Franchise King has over thirty years experience in the franchise industry and is passionate about helping franchisees and prospective franchise owners.
In order to scale a franchise offering these days, franchisors need to find ways to stand out from all the noise. One way to do that is to tell stories.
For example, is there a franchisee who has had a unique life-experience that led to them becoming a franchisee? Is there a franchisee who has had to overcome serious obstacles in their business-or in their life? Or both? If so, share their stories!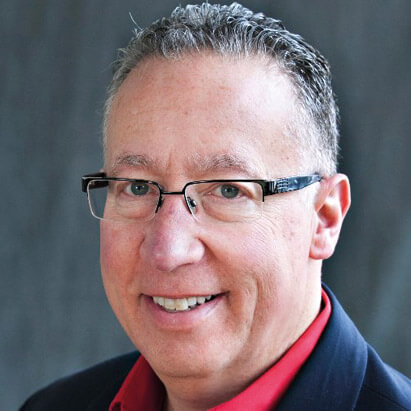 My point is that franchisors need to focus on the human aspects of their business. The mechanical parts of their franchise opportunity may be fine for company press releases and such, but to attract potential franchisees it's critical to produce content that makes them feel. Videos, or even well-crafted blog posts will do the trick. And make sure they're easily shareable on the social networks.
Nick Strong
, The Franchise Suppliers Showcase
Nick Strong is the Managing Director of Select Your Franchise UK Ltd. and member of The Franchise Suppliers Showcase. Nick has over ten years experience in UK and international franchise sales and network development.
Business format franchising is all about scale. Scale is all about a proven business system being replicated by an growing number of local operators.  In franchising the business system is owned by the franchisor and the system replicator is the franchisee.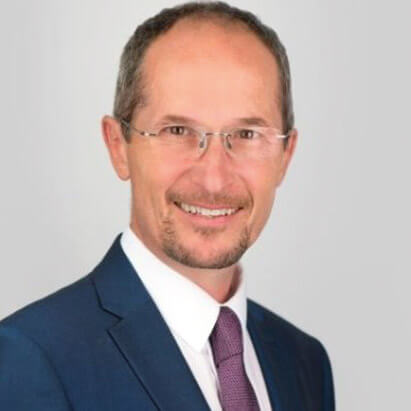 Scale in franchising is blocked when there is failure to prove the business system or failure to implement the business system effectively.
To remove barriers to scale, a franchisor should select franchisees carefully and train and support each one locally. The franchisee should enthusiastically implement the proven system.
When both parties engage effectively, success is most likely to follow.
When success is proven and witnessed, others will follow and the franchise will grow and scale.
Celia Delaney, SpeakingSuccess
Celia has been helping business owners, franchisors and organisations to 'speak to promote their business' for the past ten years. SpeakingSuccess is a supplier to the British Franchise Association.
Speaking to promote your business is a vital skill in scaling your franchise, because it enables you to reach more people than you ever will by selling 1-2-1. So why do so many people have a dread of public speaking and sales? Celia says it's simply because "they don't know what they are doing!" Not tackling that can seriously hold back your chances of success when it comes to business growth.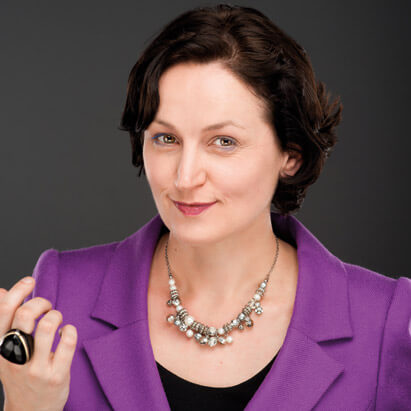 If you have a fear of speaking, Celia has some useful beliefs that she passes on to clients. She says,
"Instead of spending a lot of time and energy thinking about how nervous you are and how it's all going to go wrong, keep your focus on your core message, and why you started this business in the first place. If you 'get out of your own way', and don't allow the ego to be front and centre, you can relax more and feel like you are just a messenger for something that is important to you and worth imparting to other people."
If you think about it, no one pays much attention to the delivery man or woman do they? They just rip open their parcel to see what's arrived. Likewise, people are far more interested in gaining value from you than they are about you as a speaker.
Celia speaks at conferences for the franchising industry and also runs programmes for franchisors to learn how to speak more persuasively about what they do. Find out more at www.celiadelaney.co.uk.
Vicki Mitman, Associate Solicitor, Birketts LLP
Vicki is a franchise specialist solicitor and advises on all legal aspects of growing and managing franchised networks.  Vicki chairs the British Franchise Association (BFA) Affiliate Forum and sits on the BFA's Membership Committee.  Birketts LLP is an affiliate member of the BFA and the Birketts Franchising Team is actively involved in UK franchising; from advising on BFA membership and delivering legal seminars and writing articles for franchise publications.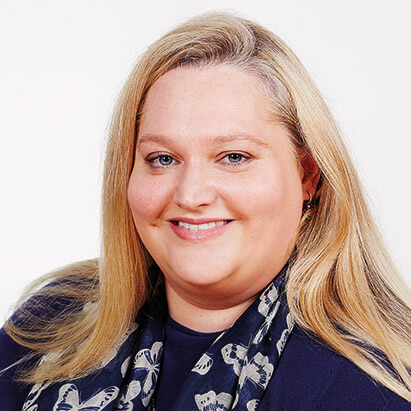 Franchising is about creating a business which is scalable.  There are several ways to grow a business, and franchising has been a popular choice for several decades.  In business-format franchising, a franchisor expands their tried and tested business via a network of franchisees.  In exchange for the payment of certain fees, franchisees are granted rights to use the franchisor's name, trade marks and business system (usually within a specified territory).  Successful franchising relies on a strong relationship between franchisor and franchisee – and the motivation of each party to work towards a common goal.
There are several ways to stay ahead of the curve and achieve successful franchise growth:
Review your business offering and update as necessary. Businesses need to remain flexible and respond to customer demand over time.
Protect your brand and keep it fresh. Businesses have long been identified and distinguished from their competitors by their name and/or trade marks. It is very important to protect your brand, particularly in franchising as franchisees are almost always given a licence to use the franchisor's brand.
Build and maintain a strong management team and infrastructure. Effective management, strong initial and ongoing training, and good communication with franchisees are all essential ingredients for long-term growth.
Consider the most effective franchisees in your network and think about the key attributes and qualities which make them successful. These franchisees may not be similar in age or background, and may not share the same previous experiences.
However if you can work out what makes them successful, you can target new franchisees with similar characteristics. Refine your franchisee selection process and be clear about the kind of franchisee you want. Don't settle. Review franchise marketing strategies and seek external opinions for fresh ideas. What worked a few years ago, may not be the best option now.
Ensure you secure and maintain sufficient funding to launch and support franchisees. Some of the main banks have a specialist franchise team, and it is sensible to work with these teams to help finance the growth of the franchise network and assist franchisees to grow their own businesses.
Keep legal documents up to date. Laws change over time and businesses progress, so it is sensible to schedule a frequent review of your franchise agreement, terms of business, trade marks and other key documents. Take legal advice when you make changes to your business systems so that your documents can be updated and properly tailored to fit your business.
Use franchise specialist advisors – solicitors, accountants, bankers, marketing specialists, consultants – who know and understand the unique world of franchising. Advice from franchise specialists is important initially and throughout the life of your franchise.
Oz is a cyber security and intelligence expert, he is the CEO & Founder of CybSafe a tech company focussed on addressing the people component in cyber security and positively changing behaviour.
One way that franchisors can remove barriers to scaling a franchise business is by taking the threat of cybercrime very seriously. And this means taking an intelligent approach to cyber security awareness and focusing on people as part of the solution.
According to the UK government Cyber Security Breaches report published in April 2017, 52% of small businesses experienced some form of cyber security breach over the past 12 months, and fraudulent emails were "by far the most common" cause.
For the most part, today's businesses have looked to technology to enhance cyber security. Technological solutions certainly have merit. But when as many as three-quarters of all cyber attacks involve a human, a focus on technology alone can only get you so far.
The good news is that franchisees can become your greatest defence through a few changes in behaviour, better education and by raising awareness. Changing human behaviour isn't easy. Which is why it's important franchisors conduct ongoing cyber security training – as opposed to an annual question and answer session.
Teaching someone to answer the right questions might take an afternoon. Modifying human behaviour takes longer – but is vastly more effective.
Fortunately, training that changes franchisee behaviour now exists. Through continuous tests and safe-but-realistic simulations, such training actually checks what's happening "in the field". People undergoing such training might be sent a series of dummy spear phish emails, for example – real life tests that attempt to break bad habits.
I'd advise any company today to make use of training that focuses on behavioural change. After all, your franchisees are your organisation's biggest vulnerability.
Modify their behaviour and they could become the most effective part of your cyber defence.
Rob Orme, Franchise Finance
Rob is the Marketing Manager at Franchise Finance, who raise finance, write professional business plans and deliver business training to franchise professionals. He is also the youngest person to ever be awarded the British Franchise Associations 'Qualified Franchise Professional' award.
For some, access to finance has long been considered a barrier to business growth.
The good news is, lenders love franchising. Proven and profitable business formats reassure lenders, providing them with confidence when making lending decisions.
Assuming a franchisee is not funding a venture entirely from their personal savings, the key to the door between your franchisees and the finance they need to borrow is a comprehensive business plan.
A good business plan will demonstrate business viability, present company objectives and ambitions and provide realistic financial forecasts.
Gone are the days where a high street bank was the only option for raising capital; challenger banks, asset finance companies and peer to peer lending platforms are popular alternatives. It is therefore important to carefully consider the borrowing requirements and structure the finance application accordingly to find the right balance, perhaps a blend of finance providers would be most appropriate for the given circumstances?
Franchise Finance has recently negotiated an exclusive £50m franchise fund, which is accessible to franchisors, franchisees and franchise professionals. The funding is already being utilised to finance start-ups and assist existing franchise businesses with growth and any viable expansion plans.
The Franchise Finance team have been helping franchisors and franchisees 'clear the funding hurdle' for more than 35 years. If a finance application is correctly presented, and the rationale behind the desired borrowing is clear, the money is available.
If you want to find out more about accessing finance to grow your network or franchise business, get in touch with the friendly Franchise Finance team: info@franchisefinance.co.uk – 01844 355575 – www.franchisefinance.co.uk
Cliff Lay
Managing director of Proactive, with over sixteen years of marketing experience.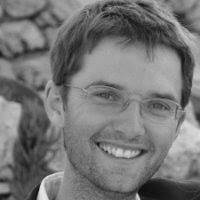 To scale their business quickly, franchisors should focus on two things and two things only: franchisee recruitment and retention. Anything that doesn't directly relate to these two areas of their business should be outsourced: legal, accountancy and finance, IT support, marketing – and print procurement.
The franchise grew from expertise in a particular area. The franchisor's challenge is to remain focused on those core skills and avoid the distractions that growing a business often entails.
The franchisor must, of course, choose the right partners and find people they can rely on; people to whom they can entrust some critical areas of the business.
The time the franchisor will save can be spent nurturing the franchisees who have already joined the group. In turn, those franchisees who feel supported, follow the franchise system and reap the ensuing rewards will be the group's most vocal advocates.
Arrange a consultation
Talk with Cliff Lay, managing director of Proactive about your franchise print procurement and marketing needs.