A design print blog for creative types
These useful, creative articles help you market your business. Our blog posts cover topics that can help marketing professionals, designers and agencies grow their own and their clients' businesses online or via traditional marketing methods.
Be sure to join the updates list (in the sidebar) and get the latest articles first.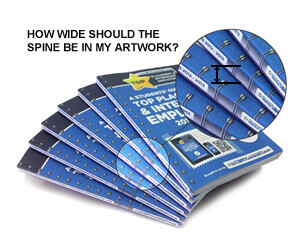 If your brochure or catalogue is to be perfect bound, it's possible you want to add text to the spine. Perhaps your brochure / catalogue might need to fit inside something else – a presentation folder or an envelope? Perhaps you're concerned about direct mail restrictions and you need to ensure your brochure will mail for the lowest cost?