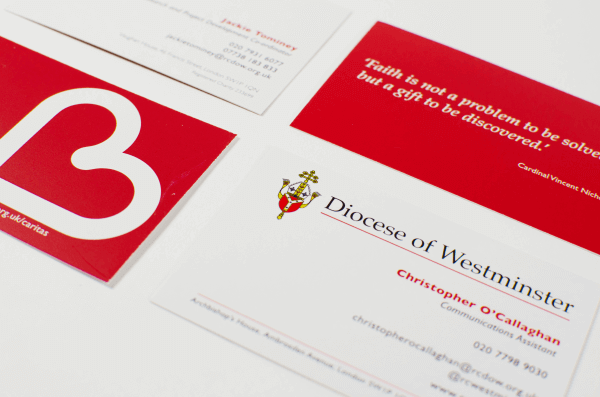 Business cards. That everyday essential but a right pain in the proverbial to sort out… or are they?
We have posted before about how business cards are your most powerful marketing tool, so finding a way to make ordering them easy and affordable would be the Holy Grail, right?
Well, first let's consider the main barriers and inconveniences to ordering business cards the old fashioned way.
It takes time. You have to gather the personal information from the member of staff who needs cards. You need their name, email, telephone number, DDI, mobile, post nominals, job title, date of birth, mother's maiden name… Then you have to pass this info on to a designer to put the artwork together. They then send you a proof. You check the proof, send the proof to the member of staff to check, then go backwards and forwards with your designer making amendments all because the staff member had given you the wrong telephone number to start with (yawn!). All the while racking up costs with the designer for the additional time. Finally the proof is signed off and you can send it to print. Now you shop around the thousands of printers trying to find the best price. It can take hours, or even days – all to order a set of business cards.
Time is money as they say, so all this faffing is costing your business. Which brings me on to…
Cost. As I say, there's probably a cost associated with getting the design together first. But then you have to get them printed. You have two options when printing business cards (the third 'Holy Grail' option is coming up later) – you either order cards as and when needed, or you save them up and place infrequent bulk orders. The former means people don't have to wait for their cards, but it's more expensive. The latter can mean people waiting many weeks/months for a restock of cards but the price is less. Because business cards are small, and generally ordered in short runs (250-1000), the cost to order single sets is usually quite high. The same set up costs apply if you order many sets at once, hence why the cost-per-set comes down significantly. And we all know they won't give you any warning – you get the call saying they need business cards when they're down to the last one! However knowing how important business cards can be to your marketing and networking success, and knowing how embarrassing it is when you root around in your wallet for that card only to pull out some dog-eared Italian Lira that has been there since the dawn of time, you can't afford to have staff hanging around waiting for their new cards to arrive. That contact could be your next big customer, and first impressions last a long time.
So what's the answer? Well in a word, templates. The gist is that a template of the base design of your business card is created in an online system. You log in (or even better, the relevant member of staff does), add the personal details for the business card, instantly check/amend/approve the proof, and place the order. The whole process will take a matter of minutes. Once approved, it gets sent straight to print.
We can even add steps like management approval. So you can open up the system to your entire workforce, but be safe in the knowledge that any order placed would need to be approved before going to print – no gmail addresses sneaking in!
And what about cost? Well, by having a template system being used by many different companies all at the same time, you get the cost benefits of placing a bulk order even if you only need to order a single set. Although your front end view of the system can be fully branded with your logo and corporate colours.
Win win.
A no brainer.
It Just. Makes. Sense.
But what if there's something unusual about your company business cards. What if they don't fit the mould of a normal card that can be printed with lots of others at the same time? Well there are alternatives…
Take our client AES International. Their business cards have a logo in silver foil, so we came up with a unique solution to help. Rather than pay the relatively high cost of setting up a press for foiling each time they need to order a set of cards, we print a stack of 'shells' with the just the logo foiled. These are then held in stock with us. It means that part of the design is done in bulk, in advance, so costs are kept right down. When they order a set (or sets) of cards, we simply over-print the shells with the personal details for that member of staff. It's quick and efficient, and makes their more unusual business cards still an affordable option.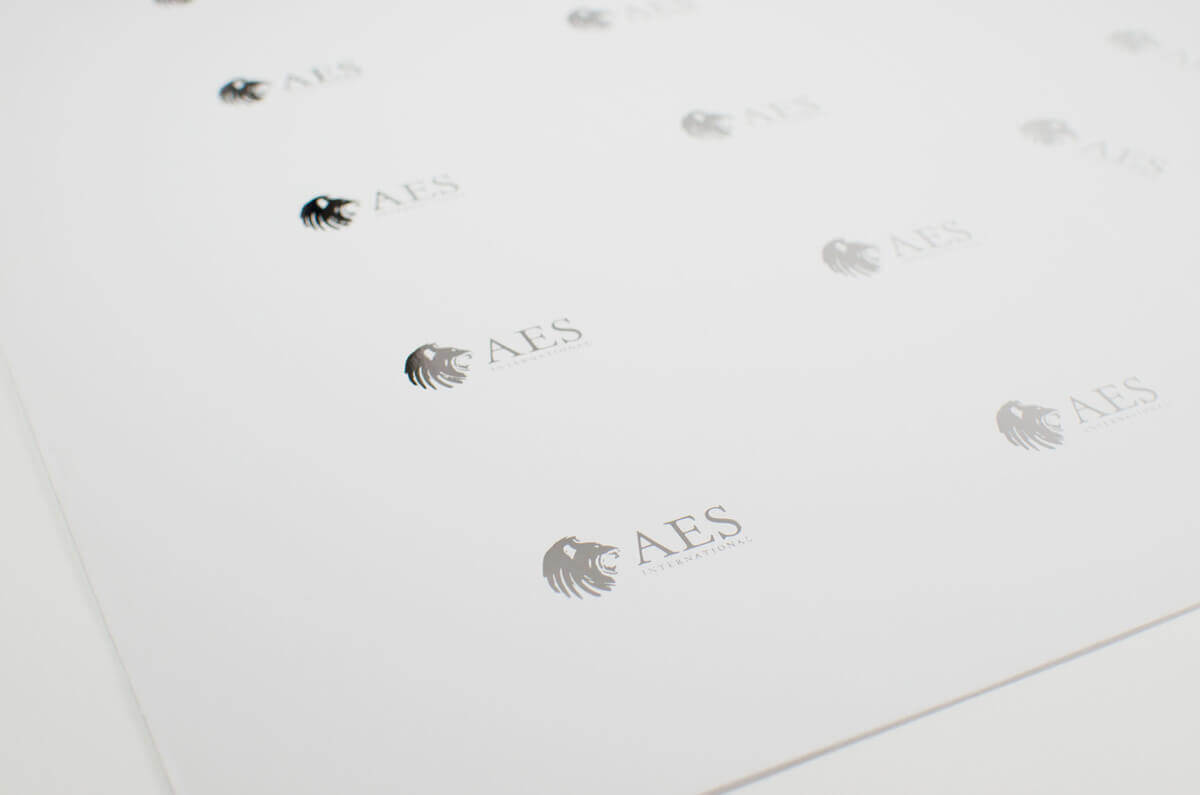 So if you manage the business card ordering for a large team of people and can relate to the stresses and strains above, or maybe you have a template system already but don't feel it works as it should, then give Proactive a call. We have two separate template systems at our disposal, so have the flexibility and knowhow to come up with a suitable solution for all.