Get marketing updates, first!
100% Spam Free. Guaranteed!
Marketing and design articles to help businesses (and profits) grow!
Don't worry we hate spam too. We totally respect your privacy. You can opt-out and choose what emails you receive at any time!
See what's new in the blog…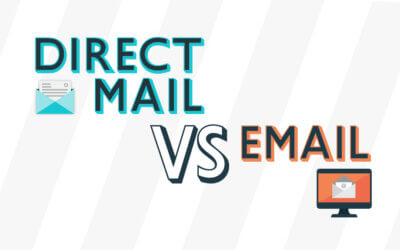 Direct mail vs email is arguably one of the longest standing debates in marketing, this could be down to the constantly evolving industry and it's audiences. Today 70% of consumers reportedly feel like they receive too many emails, something we can probably all...