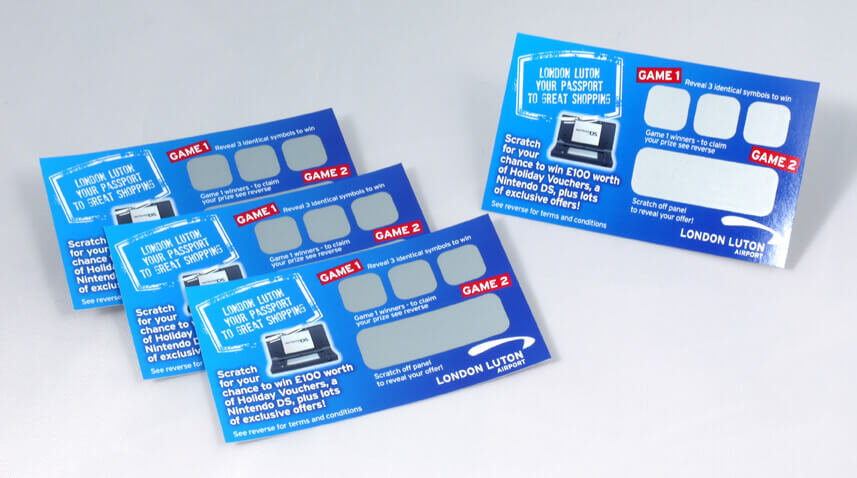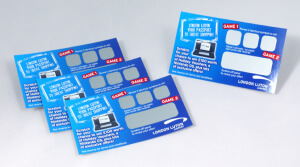 If you're looking for an inexpensive way to engage your customers and make the most of your marketing budget, then designing and printing scratch cards to promote awareness and involvement with your brand may be an option. Scratch cards are easy to integrate with existing promotions or can be used as a promotion on their own. The instant results of a scratch card have customers and prospects excited about you and your offers before they walk away, expanding your company's reach and creating sales.
Scratch cards are versatile and can be used in-store, as part of a direct mail packet, or given away at trade shows and conferences. Identify your target audience before making the final decision of printing scratch cards as part of a promotion. Also consider that prizes offered needn't come at a direct cost to you; depending on your business, discounts on existing goods and services may be issued. If there are prizes offered at a range of values, customers will feel that they have a better chance at a win, which will increase the success of your campaign. When we print scratch cards for clients, we often recommend using an "every ticket wins" promotion, where even the "losing" cards offer a low-value discount.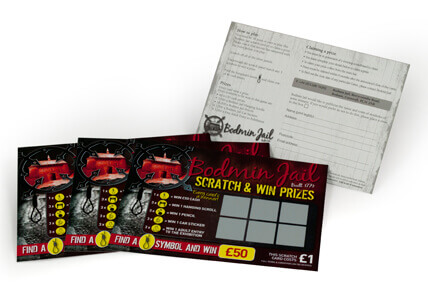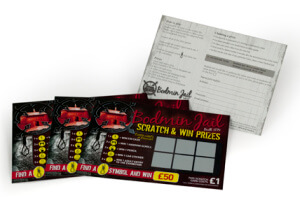 To entice customers and ensure a high impact for your promotion, be sure to allow for a design cost in your budget to print scratch cards. The best option is to use a company that has experience of designing scratch cards, which are more involved than a straightforward print job. Liaising with an experienced scratch card designer from the outset will ensure that design files created do not require extensive re-formatting, or even more costly, complete re-design.
Lastly, ensure at the beginning of a scratch card campaign that you have a definition for what will make the campaign successful. Whether that's measured by the number of new sign-ups, an increase in footfall, or the number of scratch cards redeemed, you won't be able to measure the return on investment if you don't have clear goals from the outset. When engaging a printing company to print scratch cards for your promotion, look to whether that company can deliver guidance on these kinds of details, rather than simply printing scratch cards for you. A smoothly run and exciting scratch card promotion at a low cost is a win – for you and for your customers.