Making a big impact with metallic wine bar invitations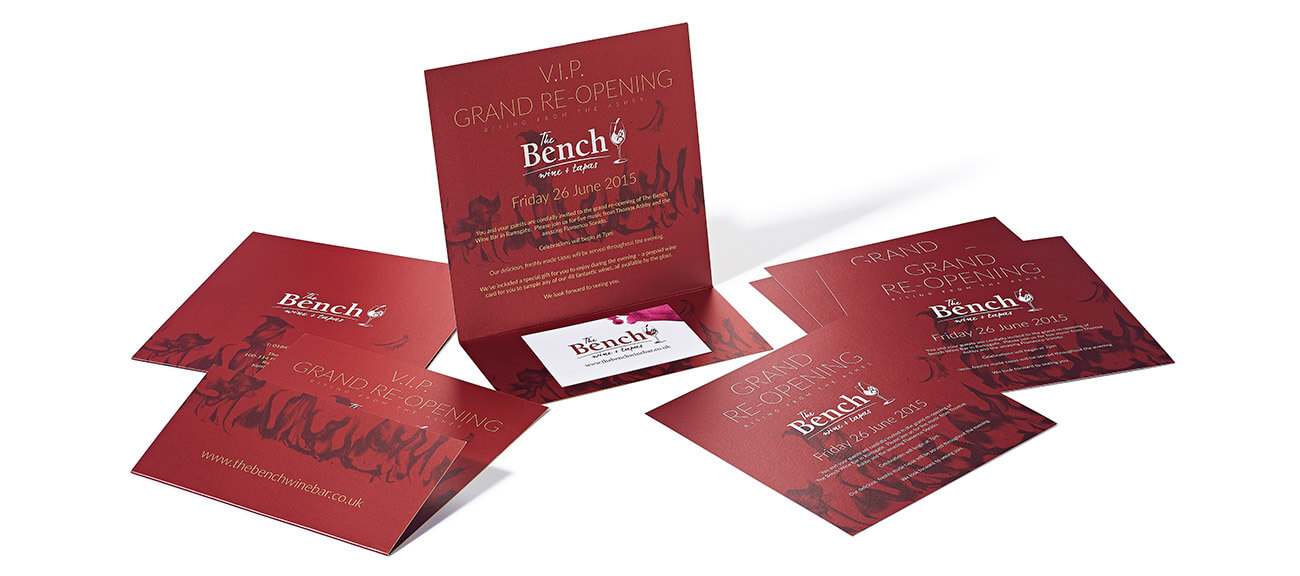 Project detail
Due to unforeseen circumstances it was necessary for this client to refurbish and relaunch their tapas restaurant. They wanted a wine bar invitations that could be sent to VIP members and valued customers.
The VIP invitation needed to hold a pre-loaded wine card, so was designed this version with a creased and die-cut section and printed onto a metallic gold coloured 'Sirio Pearl Aurum', 300gsm HP indigo paper in CMYK. The valued customer's cards were simply double sided and printed on 'Sirio Pearl Platinum', 300gsm.
Wine bar invitations
VIP card: 300gsm, Sirio Pearl Aurum
Valued customer card: 300gsm, Sirio Pearl Platinum
Both printed in CMYK and supplied in matching envelopes
Talk to us about your print design project – 0800 412 5333
Marketing and design articles to help businesses (and profits) grow!
Don't worry we hate spam too. We totally respect your privacy. You can opt-out and choose what emails you receive at any time!