Design and print for a vet marketing company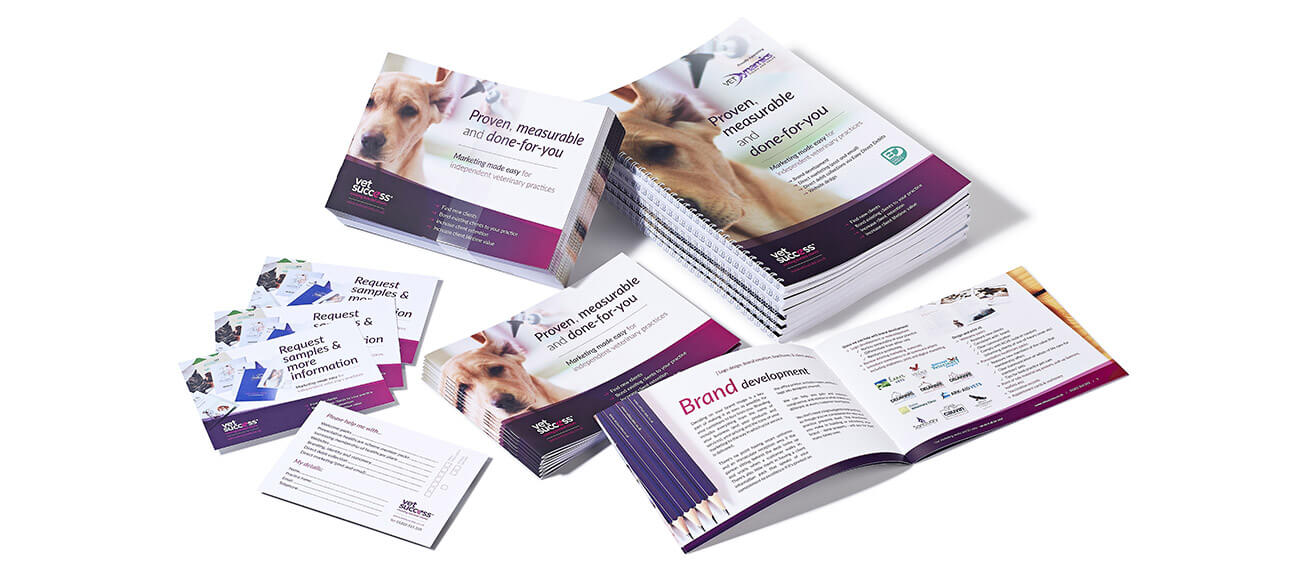 Project detail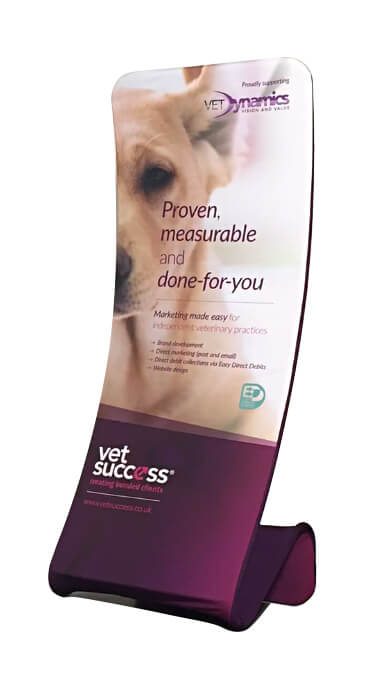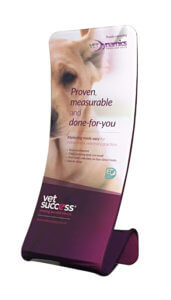 Vet Success is a vet marketing company specialising in helping veterinary practices build bonded clients.
Proactive facilitate the design, marketing, print and web design for vet success, ensuring professional creative support for the sales team and veterinary customers alike. The items illustrated in this project are the latest set of branded designs we produced for this years Vet Dynamics conference. Vet Success were sponsoring the event providing promotional branded note pads for the delegates and brochures and postcards for the delegate goodie bag.
With any exhibition materials design, it's so important to ensure your branding is consistent across all your media. So with this project we used the same image across everything to ensure the delegates could make no mistake that Vet Success were in the building.
You can read more about Vet Success on their website www.vetsuccess.co.uk (We designed that too [icon name="smile-o" class="" unprefixed_class=""])
Vet marketing project specs
Branding (Designed prior to this project)
Graphic Design
Printing:
– Brochure
– Stationery – Including letterhead, comp slips and business cards
– 'Request samples' Postcards
– Wirobound conference notebooks
– Exhibition stand
Talk to us about your next design project – 0800 412 5333
Marketing and design articles to help businesses (and profits) grow!
Don't worry we hate spam too. We totally respect your privacy. You can opt-out and choose what emails you receive at any time!